A Sales Strategy for Distributors
To get the most out of your B2B channel strategy, it's important to invest in the right partnerships and make them as effective as possible. Taking the time to ensure proper training, useful marketing materials, support, and relevant rewards, will keep your distributors motivated to sell your products.
Geoffrey James offered advice on CBS News MONEYWATCH to motivate channel partners and we created an infographic to help summarize his points.
STEP #1: CREATE PRACTICAL SALES TOOLS. To be effective, channel sales training must go beyond the sales training that you would normally supply to a direct sales force. Your channel partners' sales reps will need competitive data sheets, sales scripts, selling videos, testimonials as well as the usual brochures and specification sheets. If the channel partner's value proposition is to take your product and customize it, they'll need case studies and real world implementations to learn from.
STEP #2: PROVIDE EXCELLENT TECHNICAL SUPPORT. Channel partners need a lot of hands-on technical support, which it is your job to supply. Because the channel partners typically stretch products to do new things, they're more likely to surface problems, thereby creating an additional support burden. The danger here is that you'll spread yourself too thin, which is why you need to limit your partners to a number that you can support well.
STEP #3: CREATE WAYS TO COMMUNICATE FREQUENTLY. Ongoing communication is vitally important to the health of a channel relationship. Today, every business moves quickly, so you'll need to constantly inform your channels what's going on with your company, the target markets, your installed base, and so forth. Consider implementing a news-feed that provides your channel partners with key information on a weekly or even daily basis.
STEP #4: BUILD A SALES INCENTIVE PROGRAM. While your partner's sales staff may already be well compensated, they'll be far more likely to sell your product if they feel there's "something in it for them." Similarly, you might set up a system where channel sales reps earn points when they sell your product, along with the ability to transform accumulated points into a prize or gift. It doesn't have to be something expensive, BTW.
STEP #5: MEASURE THE RELATIONSHIPS. There are two reasons to measure. First, the key to the channel relationship is trust, which means that you need to be flexible in making adjustments that improve performance. That's only possible if you know what's happening. Second, when a channel partner isn't performing (i.e. consuming more resources than the revenue they create), you need to know quickly so that you can either fix the problem or cut the partner from your programs.
How to Motivate Distributors [INFOGRAPHIC]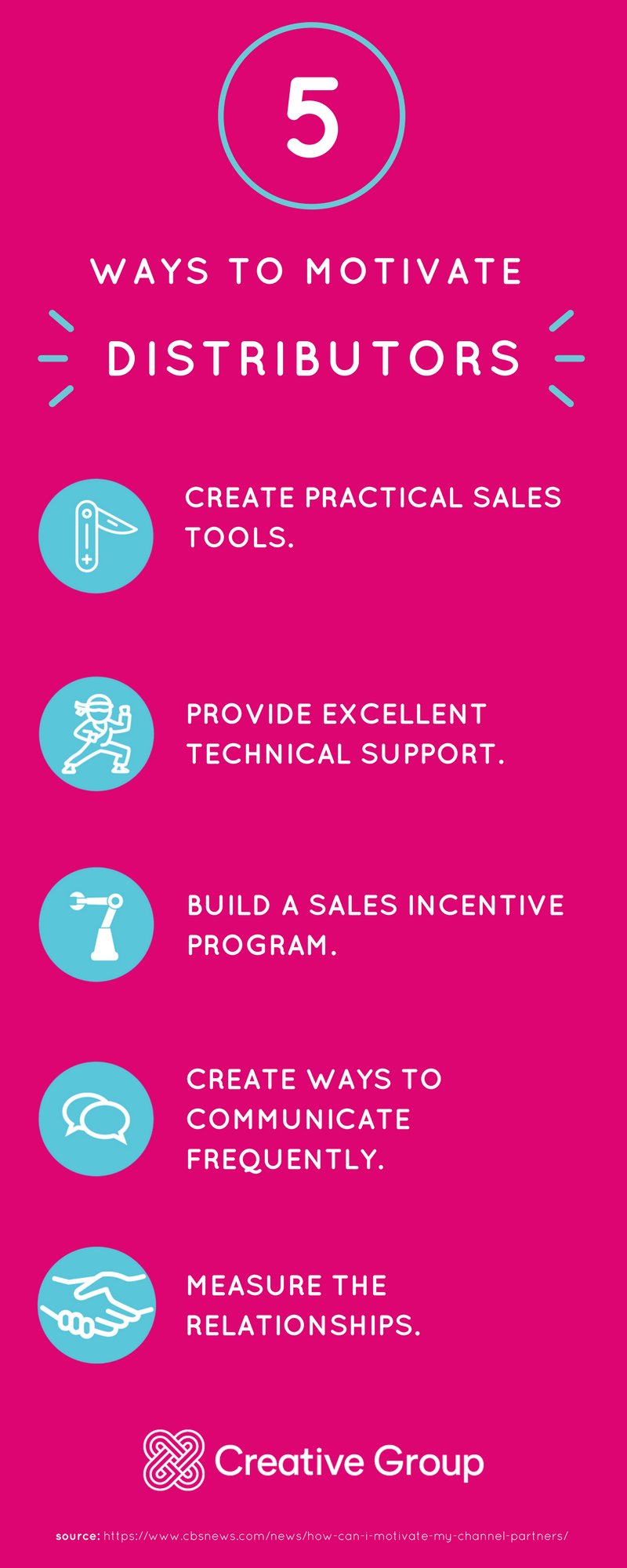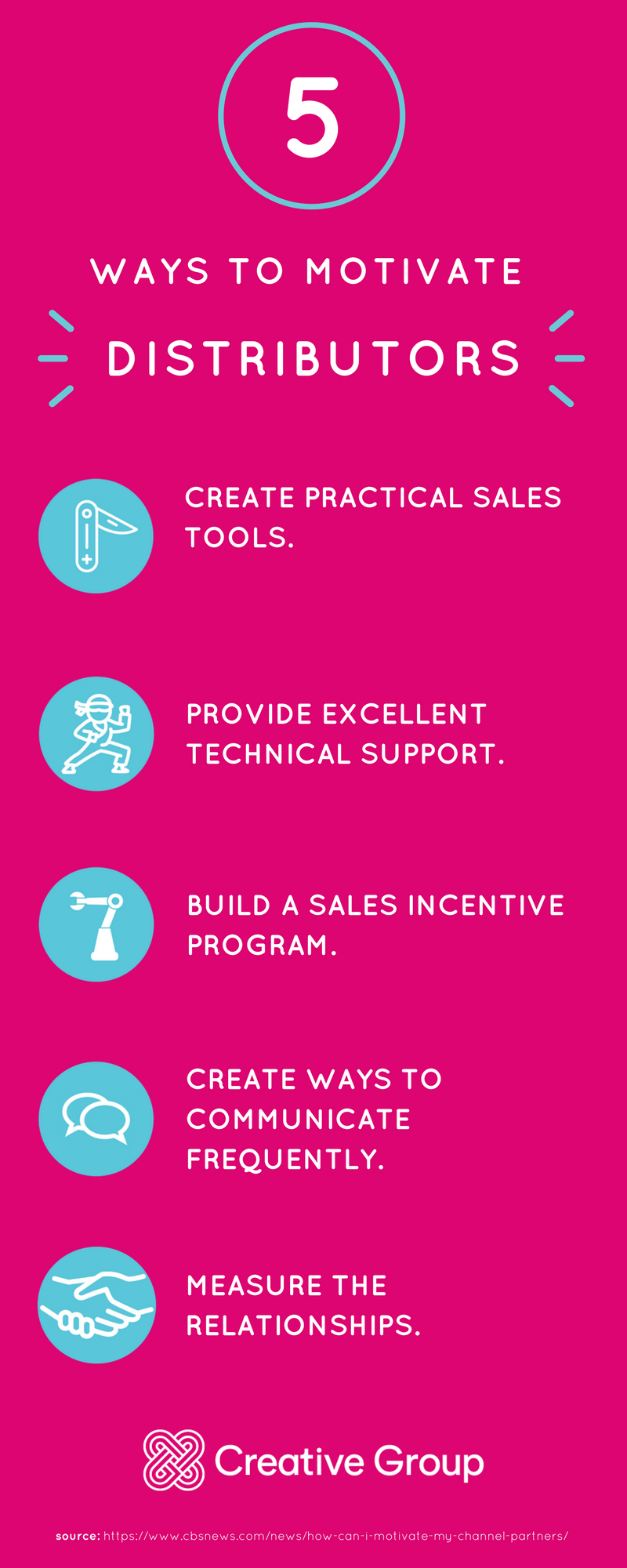 An over-arching channel loyalty program takes all of these steps into account and will usually provide a single platform or hub to distribute news and other communication and track and reward channel partner performance. It's common with many product lines or different distribution channels to have disparate programs; but consolidating them into one program will help give channel sales leaders a more comprehensive and insightful view into ways of continuously improving the program and therefore increasing overall sales and profit.
Ready to Optimize your B2B Channel Programs?