We are in A Whole New World. If Aladdin and Princess Jasmine had left the palace within the last few years, they might have asked for the first available flight right back home. But while it hasn't all been objectively bad, the pandemic years did change the way we live our lives; what we value, how we work, how we vacation, how we spend our hard-earned dollars. Have you recently evaluated your incentive program and your rewards? Does it align with your audience at a time when so much has been turned upside down? Do you currently have individual travel within your reward mix? If not, let's consider how it can help you motivate your teams and retain your top employees. Here are the top four reasons to include individual travel rewards in your incentive strategy:
Flexibility
Individual travel is one of the most flexible rewards you can offer. It puts the decision-making right in the hands of your winners. Whether you're offering individual travel only or individual travel as an alternative to group travel for winners who are less comfortable with the group experience, it is an easy way to increase your program's flexibility! People are hungry to get out of their home offices and venture back out into the world.
Impact
According to a recent IRF study, group incentive travel awards are considered 'very' or 'extremely' motivating by 80% of the respondents, while individual incentive travel awards received a slightly higher ranking – 84% said they considered it 'very' or 'extremely' motivating. Not only does individual travel rank higher than group travel in appeal but, it's also far more effective than cash.  For those companies still using cash as an incentive reward, please think again. Research shows that cash is the least successful incentive reward in terms of results. While cash is often ranked highly as a preferred reward by participants, it is NOT associated with high levels of engagement. (People also think they make rational buying decisions when we know otherwise). Among other de-motivators, cash can easily become an entitlement, being relied upon to pay bills, and removing it creates a sticky situation. The rewards that deliver the highest levels of satisfaction includetop-performerr group travel, luxury merchandise and curated gifts, and individual travel (with family or friends). These rewards also provide the biggest bang for the buck for the program sponsor.
Reward Loyalty
Individual travel is a great reward to recognize loyalty. In December of 2021, a client approached us and said, "I have 25 direct reports that have been outstanding employees and leaders during the pandemic. I want to reward them for their performance. What do you recommend?" The choice was simple – individual travel! Our client wanted to give them something to recognize and reinforce the loyalty they had shown the company and their teammates during a very difficult time. Individual travel experiences worked perfectly because it allowed them to reward the team with many custom travel options (something for everyone) and a significant time window in which to redeem. This initiative recognized the team and further cemented their loyalty.
Personalization
People want different things. Katherine is an adventurer who loves to be outdoors with her partner. Elise enjoys time with her adult children and golfing with her spouse. Derek dreams of taking his three grandchildren to Disney World. What kind of incentive reward offers the greatest motivation for individuals with different tastes? Individual travel puts the reward directly in the hands of the participant, allowing them to travel their way.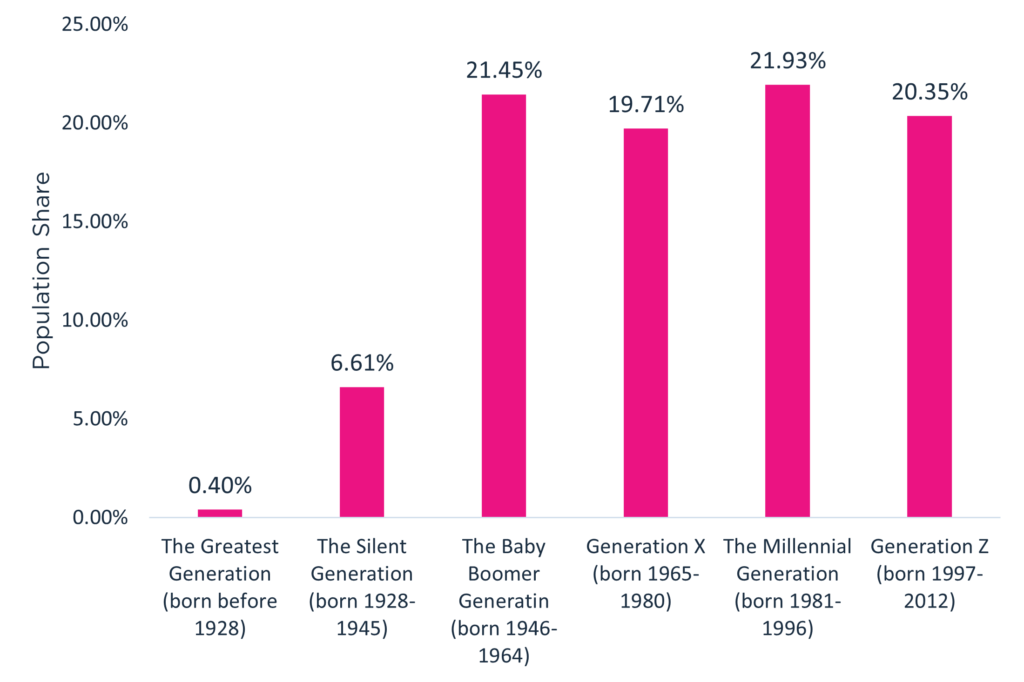 Not only are people diverse, but the population is also shifting – with Millennials as the largest and Gen Z growing rapidly. So, as those under 40 become the majority of your audience, it's important to remember how much they value customized experiences. Allowing for personalization shows that you understand and value your audience, reinforces trust and loyalty in your brand, and leads to feelings of well-being that impact results.
How's that for reasons to include individual travel? Making changes to your incentive strategy doesn't need to feel big and scary! We can help you implement individual travel today to demonstrate that your reward offering is flexible, delivers results, and encourages personalization. There's no better way to stand out in today's economic environment!
We can help you infuse individual travel into your reward mix!